Thinking about becoming an au pair in France? Excellent! Take a moment to read through the following five key points, which will help you gather your thoughts and prepare.
1. Know your host family options
There may be a lot of French host families looking for native English speakers, but they aren't everywhere. InterExchange usually has a few families based right in Paris, but a lot more of them live in the suburbs west of the city. Same with the South of France: in general, you're more likely to find a match in the suburbs of Nice or Marseille than in the actual city.
Having some flexibility about family size and kids' ages is also important. Don't match with a host family who has three-year-old twins if you're uncomfortable working with toddlers, but if you have at least some flexibility regarding the kids' ages, it can make the matching process faster.
2. Know the Au Pair France visa requirements
Make sure you know what's required of you to make your Au Pair France program official. For long-term au pairs (anything more than three months) this means you need a long-stay visa in the student category. You'll have to take French language classes for the duration of your program and you also might need to show that you've at least studied some French basics. Your agency can help you find a suitable language class, but in most cases you will need to be the one who pays for the class.
You will also need to personally attend a visa appointment at the French consulate in your part of the U.S. Once you've matched and your host family gets an au pair agreement approved on the French side (which can take a few weeks) you can attend your visa appointment to get your long-stay visa in the U.S. If you have doubts about the visa process, contact an au pair agency like InterExchange.
3. Put thought into your au pair application
When it comes to joining a new family as a resident in their home and a childcare provider for up to a year, it's worth putting some time into making your profile look professional. Families want to be confident that they're making a good choice, just as you want to be confident that you're joining a good home. Choose friendly photos and have someone review your spelling and grammar. If some of your application needs to be written in French, this is especially important.
TIP: Including a 20-second selfie video where you introduce yourself to potential families will give your application a personal touch and can go a long way towards instilling confidence.
4. Allow time for host family matching
A lot of people don't realize that it can take several weeks to locate the right host family match. A host family shouldn't just be a family you're okay living with. Before committing to a match, make sure you feel like you could thrive as a resident of their home and a new part of their family. In other words, there should be no hurry when it comes to matching.
Your agency will look for a good fit, but you are a big part of the matching process and should take your time, asking all the questions you need when you connect with a potential host family for a video chat. Among other resources to help in this process, we provide a set of questions to ask your potential family.
5. Brush up on your French language skills
You don't have to be conversational in French to be an au pair in France, but in most cases you will need to demonstrate that you've taken at least one French class of any level to have your program approved. You're joining a French host family so you should do your best to talk the talk! Since InterExchange supports French speakers on programs here in the U.S., we often connect our American au pairs going to France with these participants for virtual language exchanges. Let us know if you're interested so you can squeeze some extra practice in before you travel.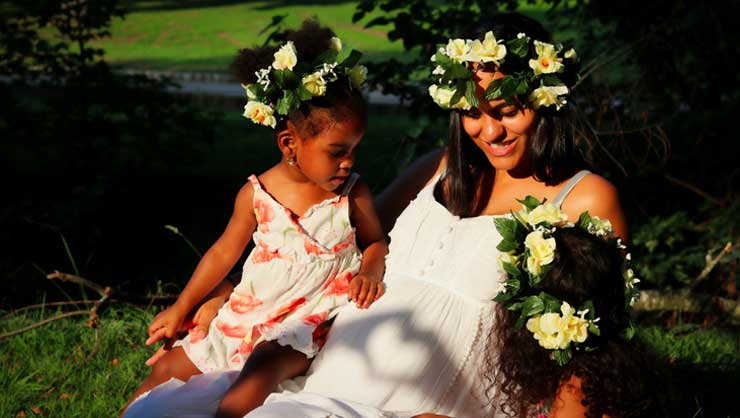 When I get the idea to travel I want to go online and book my flights immediately. It's the nature of the travel bug! But if you're preparing to be an au pair in France, there's a lot that goes into doing it the right way, and that's what we're here for. Doing it "right" starts with making sure an au pair program is a good fit for you.
Have questions about becoming an au pair in France? Just let us know! We're available for personal support leading up to your program and look forward to hearing from you.
James Bridge
James manages the programs for U.S. citizens at InterExchange.