---
Traveling During Your Au Pair Extension Year
---
4 minutes
It's every extension au pair's nightmare: You've just had an amazing vacation outside the U.S. in Mexico, Canada, or the Caribbean islands, but the airline agent or U.S. customs official says you can't return to the U.S. to finish your extension program. These situations have happened to extension au pairs in the past, and are often the result of misunderstandings of the law on the side of customs agent or customs officials. If you are traveling during your extension program, it's important to know the rules so that you can be informed and prepared for anything!
Limits on International Travel
During the extension program, au pairs cannot travel internationally and return to the U.S. after their J-1 visas expire. Extension au pairs receive a new DS-2019 form which allows them to remain in the U.S. working as an au pair; but since a valid J-1 visa is needed to enter the U.S., they will not be able to board a flight back to the U.S. to continue their program.
Automatic Visa Revalidation
There are, however, some exceptions to this limit on international travel during the extension program. Extension au pairs should still be allowed to travel to Canada, Mexico, or one of the Caribbean Islands and re-enter the United States during their extension period under the Automatic Visa Revalidation provision. If extension au pairs are traveling in these regions for fewer than 30 days, have their expired J-1 visa, a valid DS-2019 form, and an unexpired I-94 form with them, they should be able to re-enter the United States to finish their extended au pair program. However, the decision to allow re-entry ultimately happens at the airport or border and could be dependent upon whether the airline agent or immigration officer at the U.S. border is familiar with the rules of the Automatic Visa Revalidation provision. This could be a situation where the law is on your side, but you still end up with a broken heart.
You are not be eligible for Automatic Visa Revalidation if any of the following are true:
You are traveling outside of Canada, Mexico, or one of the Caribbean Islands.
You applied for a change in your visa status.
You applied for a change in your visa status while in the USA and were denied.
You left the au pair program and your DS-2019 form has been canceled.
You were traveling outside the USA for more than 30 days.
You traveled to Cuba (you would need to re-apply for a new J-1 visa).
You are citizen of Cuba, Iran, North Korea, Sudan, or Syria.
Applying for a New J-1 Visa
Au pairs who need to travel outside the U.S. to countries other than Canada, Mexico, or the the Caribbean Islands during their extension program would need to apply for a new J-1 visa. Unfortunately, this cannot be done in the U.S. so the extension au pair will have to schedule an appointment for a new J-1 visa at a U.S. Embassy or Consulate abroad. They will then have to travel there attend the visa interview. Unfortunately, there is no guarantee that this request for a new J-1 visa will be granted. If the request is not granted and depending on how much time is left on the current J-1 visa, the au pair might not even be allowed back in the U.S. For this reason, we recommend that au pairs who need to apply for a new J-1 visa do so in their home country before their current J-1 visa expires. If you plan on applying for a new J-1 visa, contact InterExchange so we can assist you with the process.
Important Take-Aways
It's important to be prepared and know your travel rights. Please be aware that while it may seem riskier to travel outside the U.S. now, there are still options available. If you are not securing a new J-1 visa, you should travel within the automatic revalidation areas (or anywhere within the U.S.!). When traveling, make sure you bring your passport and your current and past valid DS-2019 forms (not copies). Print out a recent copy of your I-94 form and the official rules of the law stating you can travel the Mexico, Canada, and the adjacent Caribbean islands, which is called the Automatic Visa Revalidation provision. It may be advisable to use U.S.-based airline carriers, who are more familiar with this provision. Also, be prepared for additional questioning at the airport and the border. We do not recommend any international travel within 30 days of your program end date, so please keep that in mind when making your travel plans.
Please know your rights and bring all your documentation with you. Let InterExchange know if you encounter any problems – we're here to help!
Charlotte Volpe
A New York City native who has spent time studying and working in Italy and Spain, Charlotte is one of our Placement Specialists at Au Pair USA. Charlotte enjoys reading, following international news, and visiting museums. She's always looking forward to her next trip!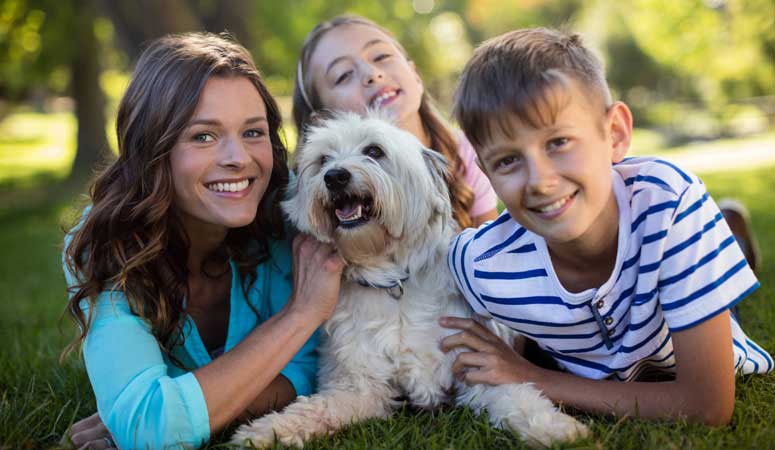 Experience life in the U.S. while living with a welcoming American family.
Sign Up
Learn More
Call Us