Life as an Au Pair Abroad During COVID-19
3 minute read
---
If you're living abroad as an au pair during the COVID-19 pandemic, then you've probably had to get creative when it comes to caring for the kids at home and host-family living in general.
Au Pairs Madison and Erin share how they're getting through social distancing with their host families and tips on how you can make the most of your time as an au pair abroad during this unnerving situation.
How are you coping under your host country's policies during this time?
Madison G., Au Pair France Participant:
Honestly, it was refreshing to see the way the French government is handling the situation. Although the French aren't too keen on following rules, Macron's rulings were swift and all-encompassing.
Erin H., Au Pair Netherlands Participant:
Right now I'm just taking it one day at a time and not freaking myself out too much with all the "what-if's" and speculations. My goal is to stay safe and spend my time well.
How have you adapted to being with the children 24/7?
Madison:
At first, the thought of being with the children 24/7 was incredibly daunting. I was genuinely scared and not too excited to be honest. My host parents are very supportive so they've helped a lot. I found a schedule online for COVID-19 with kids at home. It brought some comic relief and something for us to stick to if we wanted. There's allotted quiet time in the schedule which gives me a break.
Sample Au Pair Schedule During COVID-19
| Time | Activity | Details |
| --- | --- | --- |
| 7-8 am | Wake Up/Get Ready for the Day | Prepare breakfast, make the kids' beds, get kids dressed, put PJs in the laundry |
| 9-10 am | Morning Walk/Indoor Yoga | Family walk with the dog (carry attestation) or yoga inside if it's raining |
| 10-11 am | Academic Time | No electronics! Soduku books, flash cards, study guide, journal |
| 11 am - noon | Creative Time | Legos, drawing, crafts, cooking/baking, playing music |
| Noon | Lunch | |
| 12:30 pm | Chores | Wipe the kitchen table and chairs, all door handles, light switches, desktops, sinks and toilets with disinfectant |
| 1-2:30 pm | Quiet Time | Reading, puzzles, nap |
| 2:30-4 pm | Academic Time | Educational iPad games, education show |
| 4-5 pm | Afternoon Fresh Air | Walk the dog or play in the yard |
| 5-6 pm | Dinner | |
| 6-8 pm | Free TV Time | |
| 8 pm | Early Bedtime | Kids shower/bathe, PJs, and into bed |
| 9 pm | Bedtime | For kids who follow the daily schedule and don't fight! |
Erin:
I'm really glad that I get along with my host family and we have a good relationship because this would be an extremely difficult time if we did not get along. I feel really lucky that I found a host family who really care about me and who share similar values to me. I usually don't see my host parents a lot during a normal week, but now we're all spending time together and it's been going really well.
Have you found any silver linings in this lockdown period?
Madison:
I don't really have to worry about the kids fighting. The parents pretty much keep them in check and the 14 year old spends most of his time doing homework.
Erin:
While it's hard to not be able to travel around and see people, I have noticed it has made me more conscious about connecting with friends, both here in the Netherlands and friends back home. I feel more connected to some people even though I don't see any of them in real life! Also not to mention that not being able to go anywhere saves me a ton of money!
How have you kept your sanity during this unnerving time?
Madison:
I've found time to do yoga and go on runs which keep me sane. I'm taking it day by day, but staying positive!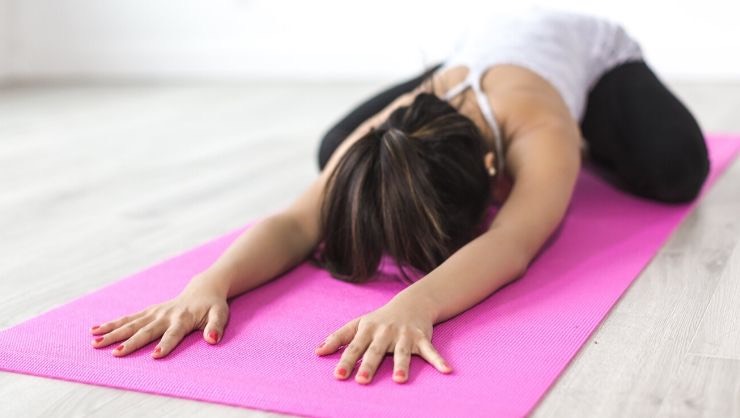 Taking things one day at a time, carving out time to enjoy safe activities to help you stay sane (yoga or a walk in the park, provided you keep your distance from others) and most importantly, following the Centers for Disease Control's guidelines, are the best things you can do for yourself and your community.
If you choose to remain abroad, take the following questions into consideration:
Will you have reliable access to medical care and insurance coverage that allow for illness and repatriation related to pandemics?

Do you have financial means to support yourself in the event that your program ends and flights are unavailable?

Do you have a place to stay?

If your visa is or has expired, is an extension possible to avoid accruing unlawful immigation presence?
Lastly, if you're hungry for travel and cultural exchange during this period, check out Cultural Exchange in a Time of Social Distancing and Five Ways to "Travel the World" While You're on Lockdown.
We will get through this!
By InterExchange Staff
InterExchange is proud to have an experienced team that is dedicated to international cultural exchange. We come from a variety of backgrounds, but nearly every member of our New York City-based staff has extensive experience traveling, working, or living abroad.