Explore the Beauty of Your Own Country
Live and work with fellow students from around the world, build valuable workforce skills, and explore new corners of your own country with this summer-long experiential work and travel program.
Amazing Destinations across America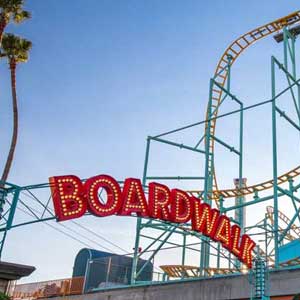 Santa Cruz
California
Wisconsin Dells
Wisconsin
Blue Ridge Mountains
North Carolina
Acadia National Park
Maine
Morey's Piers
New Jersey
Choose from 5 iconic U.S. vacation spots for your summer job. You'll earn money, live and work alongside fellow students from around the world, and have an incredible summer!
Not Just A Summer Job
Explore a new and beautiful part of your own country.
Live and work alongside international college students.
Make new friends from around the world!
Build Your Resume and Develop Global Workforce Skills
A job experience that'll make you stand out!
Build transferable skills like customer service, cross-cultural communication, critical thinking, and adaptability.
Applying Is Fast & Easy
Sign Up
Easy Application
Choose
5 Amazing Destinations
Go!
A Fantastic Summer
I had no idea this program would lead me to one of the most amazing experiences in my life.
–Katherine I., 2018 Alum
Delaware North Company at Yellowstone National Park, Montana
Working in Yellowstone was my very first job. It was weird and scary at first, but I learned how to work in a team (not just for a school group project, but to run a whole store!), how to establish myself in a workplace, and how to deal with bosses and customers.
I never used to think how big the United States actually is and how many cool places there are. I saw vast farming fields, Chicago at night, Mount Rushmore, the genuine Wild West, and pure wilderness when I came to Yellowstone. The most valuable knowledge I gained this summer was of nature and the country that I live in.
I got to see things I could only imagine before.
I met so, so many international students, and it's been a blast! People from Croatia, Lithuania, Colombia, Taiwan, Romania, France, Turkey, Albania, Dominican Republic, Poland, and Russia. Living in the dorms had me in culture shock while still being in the U.S. I became quite close with two Croatian girls, Eva and Matea, and we're meeting up in New York after the program!