---
4 Au Pair Success Stories
---
3 minutes
InterExchange Au Pair USA au pairs have found the program to not only be a great cultural experience that creates meaningful memories, but a learning opportunity they can leverage for greater success once they've returned to their home countries with new skills.
Sophie
Sophie became a cabin attendant for Qatar Airways.
"Living abroad, in a host family, helped me to become more confident, to take initiative, and to feel responsible for others. It helped improve my English and social skills. As an au pair, I learned patience and cultural awareness. I am using these skills every day in my job as a cabin attendant for an international airline. I love learning about new cultures, exchanging differences between my culture and others'."
"As an au pair I had to go towards other people I did not know. I am more confident in talking to people for the first time, I know how to start a conversation. I am using my English every day in my job but also with friends I made during my year in the USA and to watch TV or listen to the radio. Every time I can, I talk about my experience, to future au pairs or families who want to have an au pair. I tell them about my life in the U.S. and all the great times I had during that year."
"For my job, I get to travel around the world and I soon will be going back to the U.S. I cannot wait for it! In the meantime, I enjoy going to all sorts of different countries and parts of the world I could only have dreamt about. Thanks to my experience in the U.S. I got to work on an international level to help create a network about intellectual and mental disabilities."
–Sophie C., from France. Au pair for two years in Westfield, New Jersey.
Ana
Ana became an English teacher with CCSL.
"The program helped me to improve my English - that was my principal objective. When I came back home, big companies called me for interviews and I wish I could enjoy all the opportunities."
"I went to Canada and, after coming back, traveled around my state in Brazil. People are always interested in what the USA looks like. A lot of people also were jealous of me. Right now, I am back to the U.S., got married (the man of my life was here just waiting for me to come) and I am teaching English to people of different countries and cultures."
–Ana D., from Brazil. Au pair for one year each in Huntington Woods, Michigan, and Chatham, New Jersey.
Lunara
Lunara became a student at Clarkson University.
"Today I am a more open-minded person with a life experience that not many people have the chance to live. I am going towards my last year of college in the U.S. now. It is amazing how much I've learned and keep learning. Being an au pair was life changing for me."
"I am someone I would never have expected to be five years ago."
–Lunara P., from Brazil. Au pair for one year each in Sinking Spring, Pennsylvania, and Eastchester, New York.
Claudia
Claudia became a software engineering student in Canada.
"My experience as an au pair in New York has brought me many good things into my life. Living with an American family gave me the experience of getting to know another culture, which is very different from mine (Mexican). Also, the quality time that I experienced with my host family helped me to grow as a person … I learned how to live day by day, how to be patient, and overall, it made me more mature."
"Right now I am studying software engineering in Canada, and I can tell you that my English has made it easier for me to interact with others."
–Claudia Q., from Mexico. Au pair for one year in Wantagh, New York.
InterExchange Staff
InterExchange is proud to have an experienced team that is dedicated to international cultural exchange. We come from a variety of backgrounds, but nearly every member of our New York City-based staff has extensive experience traveling, working, or living abroad.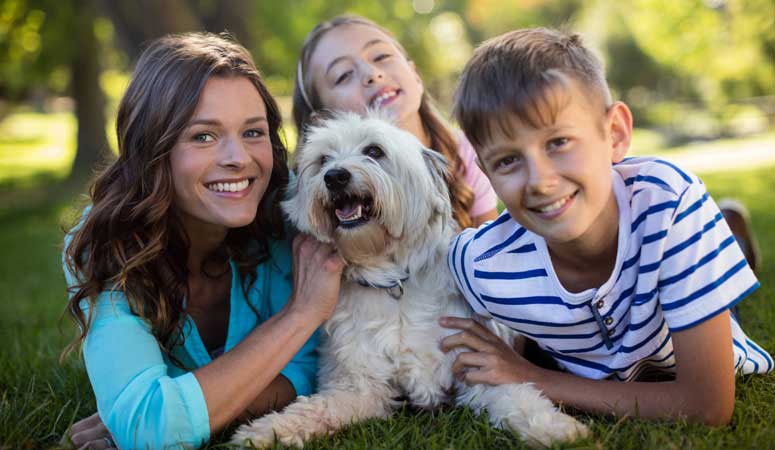 Experience life in the U.S. while living with a welcoming American family.
Sign Up
Learn More
Call Us