---
Avoiding Scams: Staying Safe Online
---
2 minutes
We all appreciate the ease with which we can book travel, shop, research, and make payments online; that same ease, however, also opens doors for online scams aimed at hopeful participants. Unfortunately, some scam artists pretend to be hosts, staff members, and even federal agencies or other participants! Scammers target target users through Facebook, online forums, websites, phone calls, and more. We value your online safety as well as your time and money, and we don't want to see you waste either on a scam!
Get smart about scams and follow these tips:
1. Unofficial Email Address
All emails from InterExchange staff will end in
@interexchange.org
or
@lc.interexchange.org
. The email address
interexchange@usa.com
is NOT legitimate. Do not answer any emails from this address, they are sent from scammers. Anyone claiming to be InterExchange from a free email service provider, such as
@outlook.com
, or
@yahoo.com
, is a scammer.
2. Requests for Payment via Western Union
InterExchange does not use money transfer companies such as Western Union, MoneyGram, or other online payment portals for business transactions. All payments to InterExchange are done on our
Make a Payment
page.
3. Poor Spelling and Formatting
Scammers may send materials that are poorly written, contain spelling and/or grammatical errors, and/or utilize unprofessional and messy formatting.
4. Communications Over Email or Chat Only
Scammers often refuse to speak with you on the phone or over Skype, preferring to communicate by email or chat. If someone refuses to speak over the phone, that is always a cause for concern.
5. Demanding and Urgent Emails
If you hesitate or respond slowly, emails from scammers become demanding and urgent. This is also a red flag!
6. Urgent Phone Calls Demanding Money
If you receive a phone call from someone who claims to work for the Internal Revenue Service and demands money, this is a scam. The IRS
will send a letter
to people who owe taxes, and will not initiate contact through a phone call. If you receive an urgent call demanding money, do not make any payments.
If you're ever unsure of someone you're in touch with, please email us. We're here to help!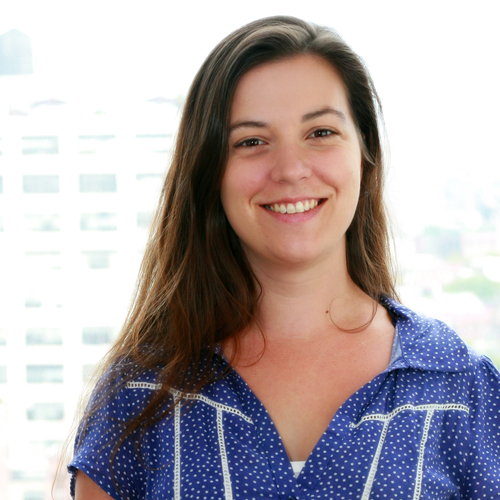 Kate Ferrin
Kate Ferrin spent over ten years globetrotting doing a variety of things - studying in Hungary, housekeeping in Spain, marketing in Holland, teaching in Thailand, and more. After working for an intercultural youth exchange program in Chile, she came to New York and InterExchange in 2010 and is currently the Au Pair USA Participant Services Manager.