Communications Intern Helps Fight COVID-19
3 minute read
---
"I think a hero is any person really intent on making this a better place for all people." - Maya Angelou
Now more than ever, many individuals would agree with the statement above as frontline workers from different industries continue to risk their lives in order to keep the world in motion and fight COVID-19. Whether it's healthcare workers saving patients' lives, grocery employees keeping the shelves stocked, or small businesses manufacturing face masks, each person is playing their part in providing positivity and hope during these uncertain times.
Classic Sofa, a Career Training USA host organization, has transitioned their efforts from creating furniture to providing protective gear to New York City's medical staff. By using fabric intended for their signature sofas, Classic Sofa is able to contribute face masks and shields for frontline workers (pictured below).
Edouard B. is a digital communications and media intern at Classic Sofa and he shares how he has contributed to fighting COVID-19 while training from home.
Not all heroes wear capes, some work from home.
"My usual day starts around 9:30am until 5:30 or 6:00 pm. Since the beginning of the lock down, we started making masks. We have a contact with Mount Sinai Beth Israel hospital, and we give them as many masks and face shields as we can for free. We also sell masks on our website so that Classic Sofa can make more masks and maintain employees' salaries.
Face masks that Classic Sofa has created.


Image courtesy of Classic Sofa.
During this period, most of my days are centered on keeping our website going well and updating the new product and stock. Since we do not have time to shoot masks I also do a lot of photo retouching in order to create masks "packshots" as close to the reality as I can.
I also share our new mission on social media and create newsletters, Instagram posts and Facebook ads. We have a lot of engagement from our community and my role is mostly to make sure the digital user experience is as best as it can be.
We also try to have phone calls and Facetime when it's important to communicate clearly. Most of the time we have a sum up of what happened during the day and keep the motivation strong."
Prevent cabin fever by keeping a "Working Mode" Schedule!
"Since I take this lock down very seriously I really try to stay home as much as I can and my only time to "go for a walk" is when I go buy groceries (most exciting part of my week).
I mostly try to keep a "working mode" schedule: wake up every morning as if I was going to work, shower, drink a coffee and start working. I may take a longer lunch break than usual, but in order to not become crazy I try to stick to my "normal life" routine as much as possible."
Catch up on your favorite shows or movies during your free time!
"When I'm not working, I usually like to browse different shows and movies online. My subscriptions include: Netflix, Hulu, Amazon Prime, Disney+, Apple TV+"
COVID-19 may keep you inside, but you can still keep an eye on your goals!
"I'm lucky to be able to work from home and have a supportive team with a great mission! A few goals I have during my time here is to. I want to build a much bigger community for my host organization, increase interactions on social media and with clients, create a better image of the company, upgrade the level of content we produce, andd upgrade the website interface and experience."
Edouard's contributions has positively impacted his local community in the U.S., and with the increasing number of cases each day, there may be feelings of helplessness that come to arise. It's important to remember that by practicing social distancing and doing what we can to flatten the curve, we all become heroes like Edouard B. and Classic Sofa. When we work together, we can overcome any obstacle and help to #stopthespread.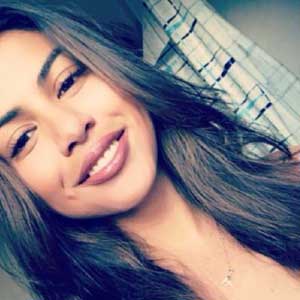 By Fatima Rodriguez
Fatima Rodriguez is the Communications and Recruitment Coordinator for Career Training USA. She graduated with a B.S. in Hotel Administration from Cornell University and also participated in a study abroad program called Semester at Sea, where she lived on a ship for 4 months, took classes, and traveled around the world. Ever since then, she has continued to follow her passion by traveling and helping individuals to experience the world abroad through her position within the Career Training program.