It's difficult to accurately and comprehensively characterize any year, let alone synthesize a year like 2020. So much couldn't or simply didn't happen as the world experienced vulnerability, isolation, obstacles, anger and grief. All taking place on a scale our generations have never known collectively. And yet, so much did happen on our programs and this brief summary highlights the positive things we wish to share with those who follow our story.
The story of InterExchange involves people like you. Our intrepid participants and fellows, welcoming and supportive host families, employers, camps and local communities. It is a story of collaborative efforts by our dedicated staff, international partners, our Board, and the U.S. Department of State. It is all these relationships that keep us strong and make our programs possible.
Our story is also one of a mission that is both timeless and timely. Like the Fulbright Hays Act of 1961 that created the BridgeUSA Exchange Visitor Programs, we exist to champion cross cultural relationships and mutual respect and understanding between all people. We are driven to this cause for all people irrespective of race, sexual orientation, religion, or gender. What everyone who supports our mission has in common is a love of peace and a willingness to celebrate our differences. We share your curiosity to learn and experience firsthand what another culture is all about.
We are indebted to and grateful for our participants from 46 countries and our hosts across 40 states. Against significant odds, you made the achievement of our mission possible in 2020.
I wish you all good health, and a continued love and respect for all cultures.
Very Sincerely,
Christine La Monica-Lunn, President & CEO
Celebrating our Participants
---
Super Au Pair 2020
Celebrating our Super Au Pairs is an annual tradition, and the COVID-19 pandemic didn't stop it. From helping with remote schooling, to celebrating birthdays, Halloweens, playing bilingual spelling games, and creative arts and crafts projects, our au pairs showed compassion, kindness, and kept their spirit of adventure by creating their very own 'super stories' this year.
Meet our 2020 Super Au Pair Contest Grand Prize Winner Maureen Jacob from Germany.
Take a look at our 6 finalists and their video submissions.
Work & Travel USA Summer Highlights
Even though the United States was quieter in Summer 2020, our participants Burak (Türkiye), Alina (Russia), and Xavier (Jamaica) made the most of their time by exploring their host communities and local attractions, by sharing cultural elements of their home countries, and by creating lifelong connections with their American colleagues and new friends.
It's harder to communicate with people because everyone is wearing masks… but i still feel that I'm able to make good relationships with the guests and my coworkers.
Burak K., Türkiye
U.S. host: The Lake Motel in Lake George, NY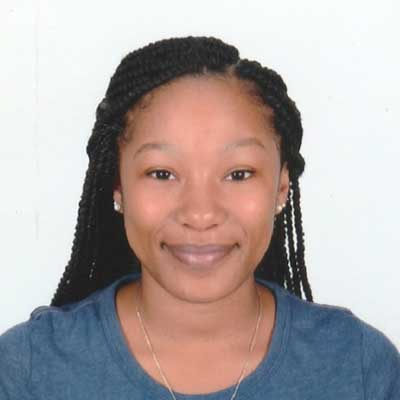 …in my culture because of our background as an English colony, we drink hot tea more often. But Americans love their coffee, and especially iced coffee.
Xavier R., Jamaica
U.S. host: Dunkin Donuts in Sagamore Beach, MA
I am so glad to be here in these hard times… People here smile a lot no matter what happens, and I really like it!
Alina K., Russia
U.S. host: Lawrence Beach Club in Atlantic Beach, NY
Celebrating our Hosts
---
Camp USA Virtual Exchange
We celebrate the creativity of our hosts, like Sandy Hill Camp & Retreat Center in North East, MD that despite the difficult year enabled their international camp counselors to share their cultures with American campers! Thanks to the Sandy Hill Around the World YouTube series, campers learned how to make Scottish shortbread, dance like a Jamaican, create German flower crowns, cook Polish pierogies and so much more!
Meet Lewis C. from Scotland and cook a traditional shortbread!
Dance like a Jamaican with Davianne M.!
Career Training USA Innovation
We also admire and celebrate the adaptation and innovation of our Career Training USA hosts, like Classic Sofa in New York City! During the COVID-19 pandemic they have transitioned their efforts from creating their signature sofas to making and providing face masks and shields for frontline workers.
---
Since the beginning of the lockdown, we started making masks. We have a contact with Mount Sinai Beth Israel hospital, and we give as many masks and face shields as we can for free.
Edouard B., France
Meet Edouard B. from France, a digital communications and media intern, and learn how his professional experience with Classic Sofa enabled him to make a positive impact in his host city.
Providing Career Development Opportunities
---
In an effort to make global professional training more accessible, we launched Career Development Webinars. We welcomed more than 400 program participants, alumni, students and experts around the world to these virtual sessions. The InterExchange team, alumni and American host employers shared knowledge on a range of topics. We value this chance to speak about international exchange and help young people from around the world grow their professional portfolio.
---
I have already been part of many similar virtual webinars, but this one was my first one related to an exchange program in the U.S. I was interested in the conditions under which I can apply for an internship in the U.S. There are certain differences between European and American environments, so I wanted to know more about it. The webinar was very useful and I would recommend attending these webinars to young people who are thinking about coming on an exchange program in the U.S.
Tomáš P., Slovakia
Advancing Diversity, Equity and Inclusion
---
At InterExchange, we believe in the beauty of cultural diversity and inclusiveness. We also believe in taking action and leading by example. With the new staff-led Diversity, Equity, and Inclusion (DEI) Committee, we aim to foster a more inclusive experience for our team, as well as for our participants, hosts, and partner organizations. Our goal is to amplify the voices of those from marginalized groups on topics related to our work in international cultural exchange.
As we took initial steps towards this goal, we examined what diversity, equity, and inclusion mean in the context of our work environment.
As a Black woman who spent many years studying foreign languages and studying and living abroad, I do sincerely believe that the key to finding unity is through communication and understanding. The DEI Committee is a great way to connect with like-minded colleagues and engage in thought provoking discussions about how we can "walk the walk" and make our organization more representative, both internally and externally.
Machada S.
Organizational Development Associate
For far too long, the idea of spending time abroad has been the dream of many for whom the opportunity simply hasn't existed. As we assess our own practices as an organization, it is my hope that we become part of the solution to overcome this disparity.
Matthew G.
Brand Marketing Manager
Speaking up in Support of Cultural Exchange
---
International cultural exchange programs are vital for U.S. public diplomacy. They support U.S. national security, strengthen the economy, and increase mutual understanding. Because of international exchange programs, young people from around the world get a unique chance to experience American culture first-hand, and act as cultural ambassadors for their own countries.
In 2020, we bolstered our commitment to acting as a leading advocacy voice for the international cultural exchange community.
We strived to educate political leaders on the value of exchange programs, and to provide our American hosts and staff with opportunities to get engaged in our efforts.
12 InterExchange team members and representatives from 13 host organizations met in person and virtually with 32 Congressional offices.
Meeting with Rep. Bill Keating in D.C. in February, 2020
Image courtesy of Tanya Burovtseva
By promoting the #SaveJ1 campaign and website that were hosted by the Alliance for International Exchange, we also strived to enable all Americans to express their support for international cultural exchange programs. Because of this campaign, thousands of individuals got a chance to take action and express their support in three easy ways: by signing a petition, writing letters to their elected officials, and posting on social media.
Looking Ahead
---
Stay tuned for 2021 as we share news about our programs. While many obstacles remain, we are as determined as ever to add new chapters to our story and stay true to our mission.