ESTA Is Not for Unpaid Internships!
2 minute read
---
Ready to intern in the U.S., but not sure which visa you need? InterExchange can help!
If you have been offered an internship or training program in the U.S., the appropriate visa for you is the J-1 Intern Visa. The J-1 Visa is a legal requirement for any individual who intends to intern or train in the U.S., and you can only receive a J-1 Visa after your internship or training program has been approved by a U.S.-based J-1 Visa sponsor, such as InterExchange. The purpose of J-1 Visa programs is to promote cultural exchange while giving international participants the opportunity to train with U.S. businesses.
Your J-1 Visa will allow you to:
But what about ESTA?
The Electronic System for Travel Authorization (ESTA) is for visitors who are traveling to the U.S. for tourism purposes only under the Visa Waiver Program. Per the U.S. Customs and Border Protection website, "ESTA is not a visa. It does not meet the legal requirements to serve in lieu of a U.S. visa when a visa is required."
Even if your internship is unpaid and/or short term, such as under 90 days, you will always need to apply for a J-1 Visa with a designated U.S. sponsor organization. You may be denied entry at the border if you attempt to enter the U.S. on ESTA in order to do an internship. Aside from being a legal requirement, there are several other advantages to applying for the J-1 Intern/Trainee Visa with a visa sponsor like InterExchange.
Your J-1 Visa sponsor can:
Advise and assist you throughout the J-1 Visa application process
Answer your questions about the program and eligibility, including your employer's questions
Support you and advocate for you throughout your time in the U.S.
Provide accident and sickness insurance for the duration of your program
Help you in an emergency, 24/7
Facilitate your cultural exchange experience by providing access to and information on events and activities
Serve as an important resource for living in the U.S.
Learn more about J-1 Visa sponsorship with InterExchange.
Have a question about whether the J-1 Visa is right for you? Email us.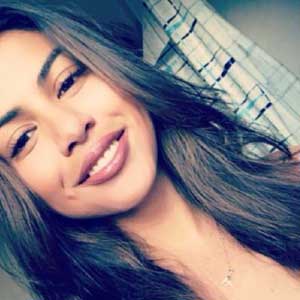 By Fatima Rodriguez
Fatima Rodriguez is the Communications and Recruitment Coordinator for Career Training USA. She graduated with a B.S. in Hotel Administration from Cornell University and also participated in a study abroad program called Semester at Sea, where she lived on a ship for 4 months, took classes, and traveled around the world. Ever since then, she has continued to follow her passion by traveling and helping individuals to experience the world abroad through her position within the Career Training program.